IFRS 16 is not 'set and forget'
Once you pick an appropriate transition method and get to the initial date of application, IFRS 16 does not end there. You must keep your lease information current throughout the year.
These ongoing changes can be generally grouped into the following four categories and numerous subcategories, which all lead to different accounting outcomes: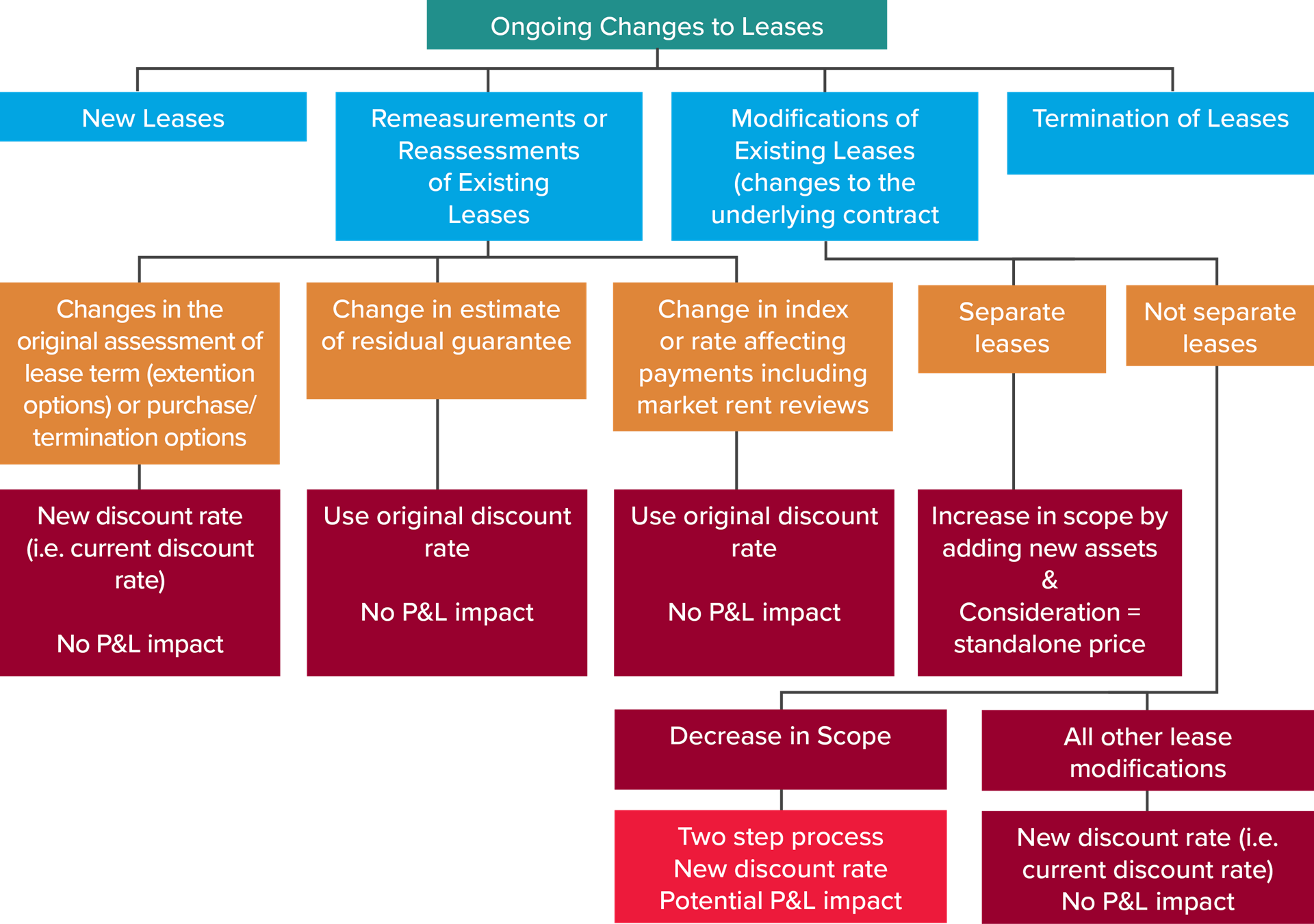 It is vital any change in a lease arrangement, whether formally agreed with the lessor or not, is treated with the above categories no matter how complicated, as they lead to different accounting outcomes.
Important note: This means that organisations must not only be able to transition to AASB 16, but their system must be efficient enough to be update leases and make quick changes. This may require a technology investment, as simple Excel sheets will likely prove too difficult to use.