Intrepid Travel
Intrepid Travel
In 2005, Intrepid Travel started to think about the impact and contributions of its operations on climate change. BDO focused these efforts as they became a strategic adviser, ensuring confidence in operations as they remain legal, ethical and efficient. They are now carbon neutral and meet the highest independent social and environmental performance standards.
Learn more about Intrepid Travel and how they are forever changing the landscape of adventure tourism
Intrepid Travel - Changing the way we all see the world
Intrepid Travel was founded in 1989 by Darrell Wade and Geoff Manchester, who were determined to make responsible, off-the-beaten-track adventures the new way to travel. Their belief that travel had the power to make a positive change was their driving force then and continues to this day.
Since then, the company has grown into the world's largest provider of experiential adventure travel experiences and a certified B Corporation, meaning it meets the highest independent social and environmental performance standards.
Intrepid's actions have garnered worldwide recognition, with the company earning a spot in TIME Magazine's 2023 Top 100 most influential companies list, alongside renowned names like Patagonia.
Safeguarding the wonders of our world
For Intrepid, "respect is everything". Respect for communities, the environment, staff and customers are at the core of what they do.
Sustainability has been woven into the very essence of Intrepid since its early days, becoming an intrinsic part of its identity. While sustainability is often associated with predominantly environmental concerns, which are undeniably vital, Intrepid takes a broader view. True sustainability encompasses more than just climate-related issues; it also embraces the inclusion of people and communities, recognising that the journey towards a sustainable future must encompass the welfare and well-being of all.
In a world brimming with cultural diversity and complex issues, Intrepid recognises that beneath the surface, there are striking similarities. It's this belief that serves as a guiding light for the company, which emphasises the importance of unity, respect and understanding across cultures and backgrounds in all of its travel experiences and across its global business.
Intrepid works with communities and local partners to support community-based tourism, ensuring local communities have autonomy and a deep sense of involvement in tourism within their community. This gives travellers real insight into local lives and ensures the economic, social or environmental benefits are reinvested into the community.
"We're not pursuing sustainability for the sake of it; we're doing it because our customers envision a future where travel is responsible, ethical and kind to the earth, just as we do."

Darrell Wade, Co-founder and Chair, Intrepid Travel
Continuously improving sustainability
Now, more than ever, retailers face increasing stakeholder pressure to address sustainability. This global sustainability movement is becoming critical as part of a business's social licence to trade, with companies that fail to act in this space risking potential impacts on their reputation, risk mitigation, market opportunities, culture and even value proposition.
Where is your organisation on its sustainability journey? Our new Sustainability activation checklist is designed to help guide retail organisations as they start their sustainability journey.
Sustainability is good for business
Intrepid is deeply committed to good corporate citizenship across a range of ESG (environment, social and governance) principles, and has been a signatory to the United Nations Global Compact since 2008. They have an unwavering commitment to sustainability and in 2021, improved their B Corporation score from 82.7 to 91.2.
In 2005, Intrepid started to think about the impact and contribution of its operations on climate change. They collectively engaged staff and clients to develop critical actions to address this problem. Over the next four years, Intrepid set out to start measuring carbon emissions, and by 2010, the company was carbon neutral.
It later became the first global tour operator with science-based decarbonisation targets, designed to hold the company accountable to meaningfully decarbonise its operations and maintain its carbon neutrality. These goals have helped the company to reach key sustainability goals and boost performance, and Intrepid is now on track to be the world's first purpose-led $1 billion adventure travel company. However, the company says it still has a long way to go on its journey and acknowledges that sustainable travel is its aspiration, but not yet its reality.
Darrell notes that "ESG is a complex area", and the introduction of mandatory standards such as IFRS S2 will challenge businesses across Australia. However, many companies are missing the "benefits this brings". Often, leaders consider the cost of reporting and making changes, but if the business does it in the "right way" and is "genuine and real about it, it will come back in spades".
Darrell says success is not measured solely by financial performance but by aligning values with actions. This commitment to ethical and responsible practices ensures that, even during challenging times, Intrepid maintains confidence in its ability to navigate the future successfully. Whether facing a tough quarter or celebrating a prosperous year, Intrepid remains steadfast in the belief that "doing the right thing" is always the foundation of enduring success.
BDO is more than just a service provider
The key to the success of our relationship lies in BDO's approach: they listen attentively, recognising that while they bring extensive knowledge to the table, Intrepid's unique circumstances, customer base, and regulatory environment require personalised solutions
BDO's role as a strategic adviser has allowed Intrepid to operate confidently, ensuring its operations remain legal, ethical and efficient. By leveraging BDO's expertise, Intrepid can focus on what it does best – being a tour operator – with the confidence they have a reliable partner to turn to for critical insights and guidance.
BDO's team comprises experts in various fields, from capital raising to transfer pricing. This specialised knowledge ensures that Intrepid receives world-class support tailored to their needs. Contact us today to understand how BDO can help you achieve your business goals.
Read more of our inspiring client stories
TCFD checklist
A consolidated checklist incorporating the recommended disclosures and 'guidance for all sectors' to help organisations as they embark on TCFD reporting.
BDO's retail services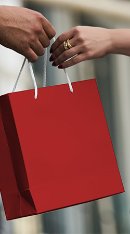 BDO's team of expert advisers can help your retail business in a whole range of areas, including:
• Recommending new technology available to support your retail business
• Operational performance improvement
• Evolution of traditional retail business models
• Fraud and loss prevention
• Acquisitions, disposals and Initial Public Offers
• Sustainability strategy and mandatory reporting.
Contact a retail adviser to see how BDO can help your retail venture.